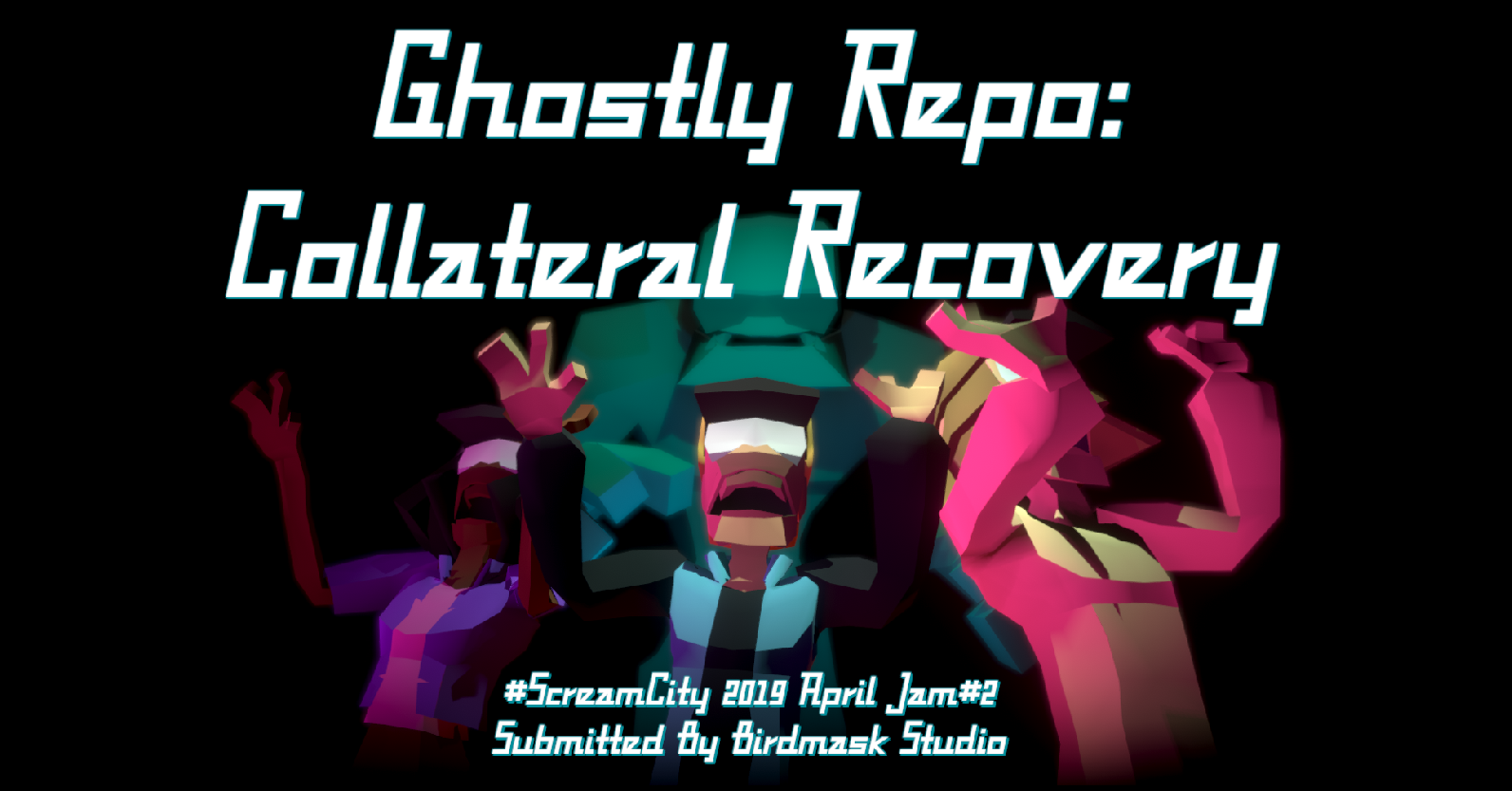 Ghostly Repo: Collateral Recovery
POST JAM BUILD - NEW CAMERA SYSTEM - MAJOR UPDATE!!!
---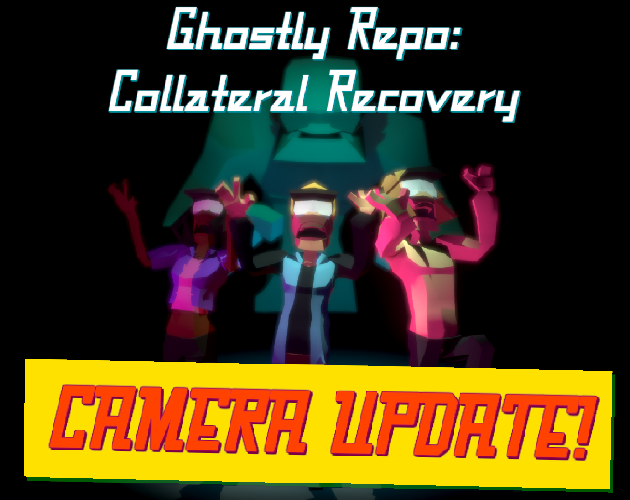 These last two jams have shown us we needed to put some major thought into how our camera work, so we have been working on making more appropriate set ups for both games.

We have swapped out the Ghostly Repo camera completely for a bird's eye view one that should lead to a much better play experience. For the newest version of this game simply download one of the POSTJAM builds to play the optimal experience.
If you want to play the original submission for the ScreamCity game jam, download one of the JAMBUILD versions.
The next update will be to stabilize and improve the prompt system when we can.
Files
GhostlyRepoPOSTJAM_V1_2PC.7z
42 MB
Apr 24, 2019
GhostlyRepoPOSTJAM_V1_2Mac.app.7z
47 MB
Apr 24, 2019
Get Ghostly Repo: Collateral Recovery