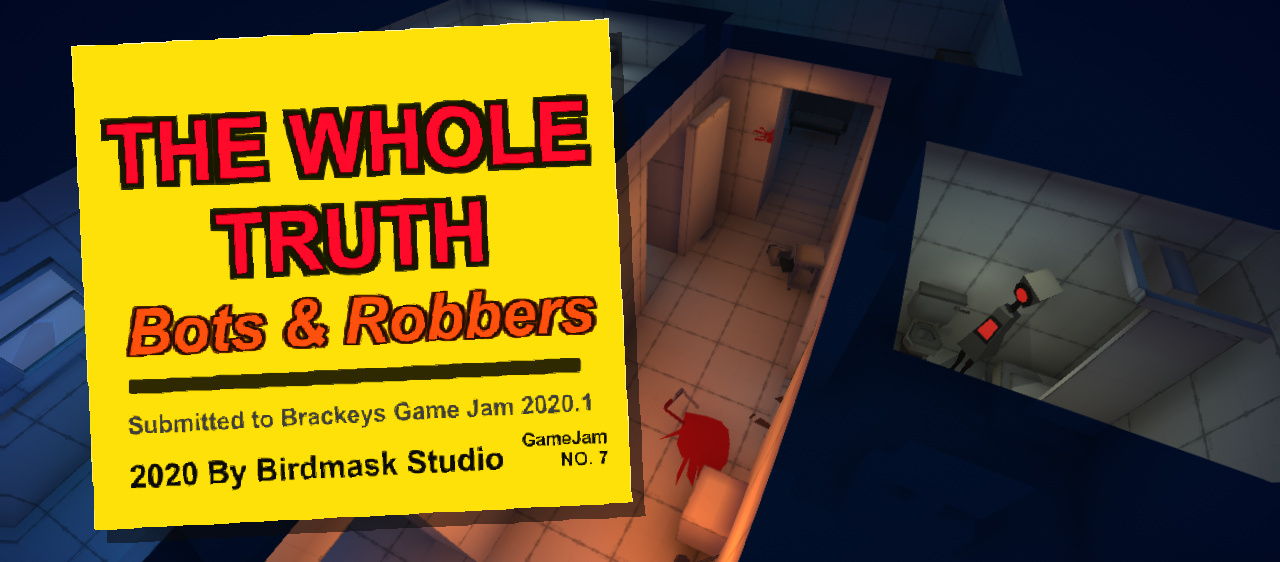 The Whole Truth - Bots & Robbers
Level Art Turnarounds - Full Release Development Update
---
It's been a while since I've posted a update here so thought I should link to some of the current work being done, since things have progressed quite a bit.
Here are videos of some of the finished environments that have been made for the commercial version of this game, which has been in development since the Jam.
While there is still a while yet until development is done we like to think we're nearing the final stretch. Almost all of the environment art for the games 4 planned levels has been completed. After that is done I will be going through the narrative of the game one last time, and coding in the gameplay features for specific level events.

At that point the it will just be simple cutscenes for the dialogue, seeing if I can't get the GUI a bit more polished and wrapping up loose ends.
I'm currently aiming to release more regular updates on our social media that can be found here, https://twitter.com/BirdmaskStudio check it out to stay updated, see ya.
Get The Whole Truth - Bots & Robbers