Days With Dino
​Game State Manager and Main Level Objectives - 17th May 2021 - Development Notes
---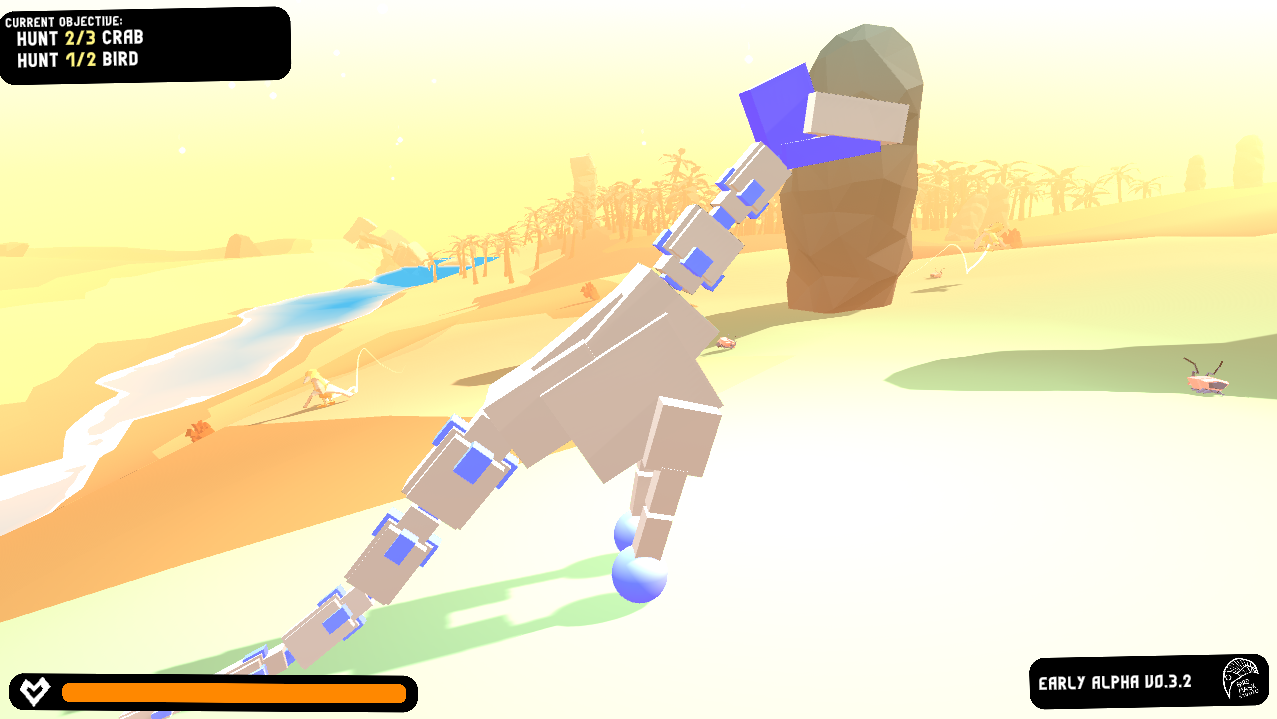 Been mostly small checks and fixes this weekend. Got a display for the current objective in the top left corner, to replace the old hunting bar, and in general cleaned up the main game scene.
I've also made the spawning and handling of the player character better managed so I can swap it out with the teen and adult versions easier as the game goes on, and tested it out by added the basic objectives of the game in.
Now it's time to start the revisions, beginning with getting the buffalo and caveman AI s to a usable state, then finally improving the player controls and combat.
17th May 2021 Development Notes:
Made Current Objective Display Box.
Added Main Objectives for the game.
Made Objective Complete animation.
Made Game State Manager for replacing dino with teen and adult versions.
Put spawn points for player around the map.
Cleaned up Main Game scene.
Made new to-do list.
Future Task:
Make Buffalos idle script.
Make Caveman Idle Script.
Make Buffalos attack and Reponses.
Make Caveman attack and responses.