Days With Dino
Throwing Rocks At The Beach - 21st April 2021 - Development Notes
---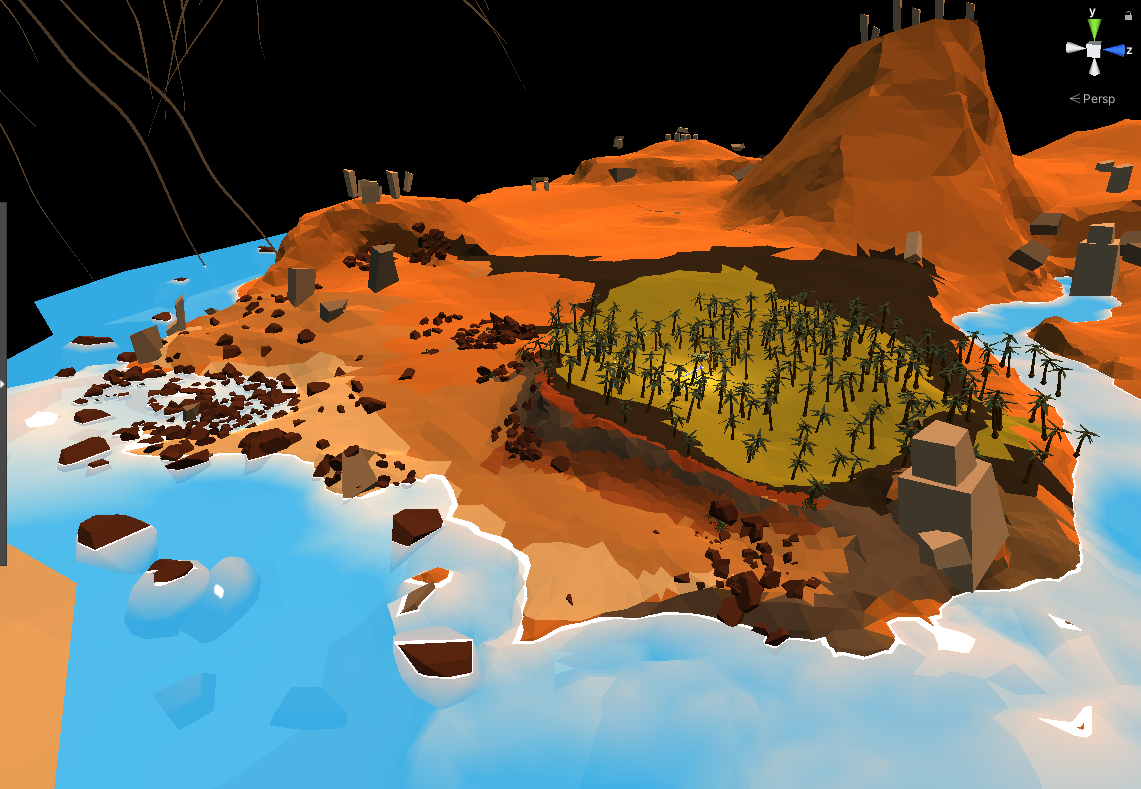 Needs more rocks

Throwing more rocks around the beach area, honestly might want to make them a bit smaller but it seems ok to walk around. I've also gone around the map in general and been tidying up some of the glitches and adding to the overall shapes of the landscape.
I think I may start shifting focus to the Mob spawning in the beach area soon, start properly populating the map with moving elements.
21th April 2021 Development Notes:
Added props to beach area.
Improve topology around beach & river area.
Improved overall map topology.
Future Task:
Continue to enhance the terrain space.
Start looking at making new Mob Spawner handlers and use them to populate the starting area.
Define spawning and area zones for demo area.
Do final checks of what needs to be working for next public demo.