Days With Dino
Modeling The Caveman & The Buffalo - 8th May 2021 - Development Notes
---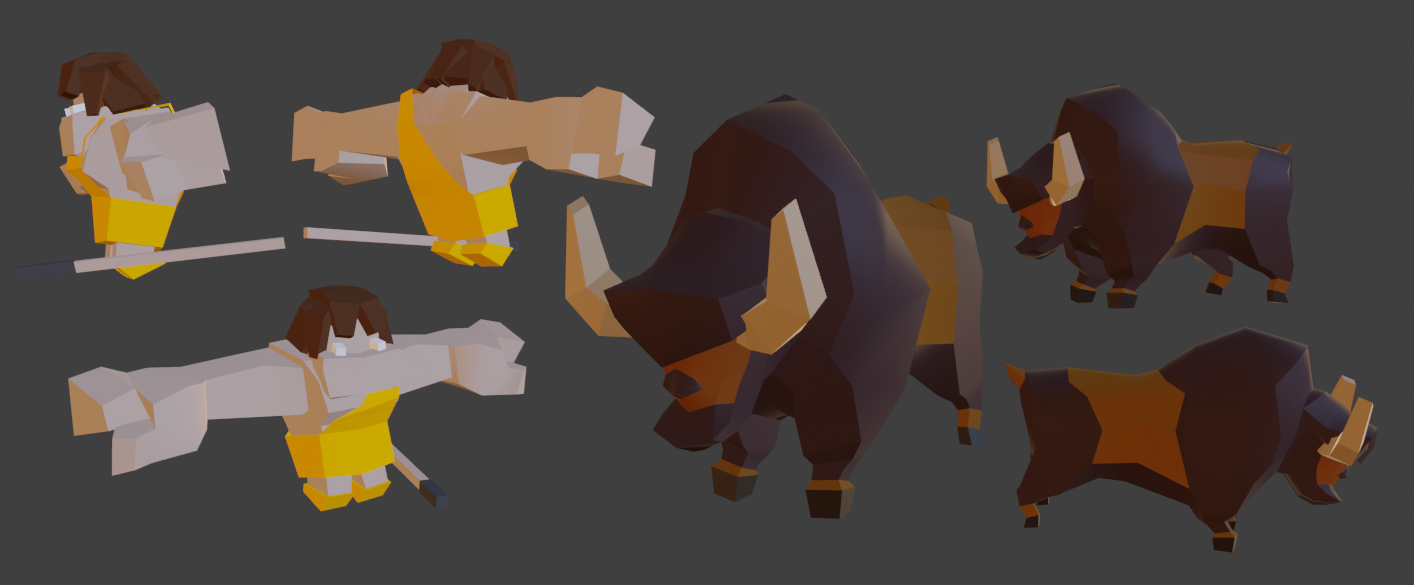 Finally getting the last few mobs in, the caveman and the buffalo. This is their models in stage one. They're mostly done, just lacking final details, but are at a point that I can rig them and test out their ragdolls. Once I've confirmed their ragdolls work fine, later in development, I will come back to these and add final additional details.

8th May 2021 Development Notes:
The cavemen will move with their arms, that is why I have exaggerated them so heavy.
To avoid having to do overly complex ragdoll leg motions for the Buffalo, I have actively reduced the size of it's legs and exaggerated it's stomach.
The Buffalo is going to be a floating type ragdoll, with simple jolt animation for the feet, making it easier to handle and control while still being a large full-bodied ragdoll.
Future Task:
Set up the Caveman Ragdoll.
Set up the Buffalo Ragdoll.
Make scripts to handle the basic Idle poses for the Buffalo and Caveman.
Put basic Mob AI on both Ragdolls and put them into the Mob Spawner manager.